Profiles
Machined from ultra stable, moisture resistant MDF, the Harmonie range is the market leader for quality and longevity.
Frontier HARMONIE
Frontier Harmonie provides the perfect solution for domestic applications.  Ideally suited for use with laminated flooring types, the Harmonie range incorporates a highly stable moisture resistant MDF core and a paper foil surface which is impregnated with an Aluminium Oxide wear layer.  These properties propel the range to the top of the market for quality and consequently longevity.
40 different wood effect finishes provide an extensive palette of colours to complement all major laminate flooring manufacturers boards.  Scotia, End, Twin, Ramp & Nosing profiles are available in the full complement of colours to provide a complete range.
Profile
Material
Finish
Lengths
Packaging
Guage
Flooring
Traffic

HSC SCOTIA

Moisture Resistant MDF
40 Laminate Foils
2400mm
Tubed in 50's
Any
Any
Light

HT 12 TWIN

Moisture Resistant MDF
40 Laminate Foils
2700mm & 900mm
Heat Sealed

Boxes of 10
0-12mm
Any
Light

HT 12 TWIN

Moisture Resistant MDF
40 Laminate Foils
2700mm & 900mm
Heat Sealed

Boxes of 10
5-12mm
Any
Light

HR 12 RAMP

Moisture Resistant MDF
40 Laminate Foils
2700mm & 900mm
Heat Sealed

Boxes of 10
0-12mm
Any
Light

HSN 12 NOSING

Moisture Resistant MDF
40 Laminate Foils
2700mm
Heat Sealed

Boxes of 10
7-12mm
Any
Light
Uses & Application
Strong, inexpensive and reliable. Complete with an impregnated wear layer, the Harmonie range can be used throughout the home with confidence.

Profiles ~ Examples of Usage In situ
What can profiles do for your floor?
Enhance the whole look and feel of your floor. Profiles are often the last thought on the mind of the person who sells or lays the floor but without due care and consideration for what is needed, the floor can look poorly finished. Even without the importance of the aesthetic aspect, profiles play an important roll in the fitting and longevity of the floor, in-particular, solid and engineered wood floors. Profiles provide cover for necessary expansion gaps both around the perimeter of rooms and across door thresholds. Without the necessary expansion, hardwood flooring will bow, dish or push bricks out of walls.
With the correctly specified profiles, perimeter expansion and door threshold covers vanish to become part of the floor.
Floor Preperation
For a flawless finish, preparation is the key. Luckily with Parallel profiles, preparation is kept to the bare minimum. Simply ensure that the substrate floor is clean and relatively level.
Not quite what you need?
Haven't found quite what you are looking for? No problem, just
give us a call
. Parallel are able to machine bespoke profiles to whatever specification you require.
Fixing
Parallel's unique fixing system makes installation a breeze. Simply fix the base section to the substrate floor with either an adhesive or screws and then tap the top profile into place with a rubber mallet. The profile will self level in the height adjustable base system giving the perfect finish.
Complementary Extras
In addition to profiles to cover gaps between different flooring types or through doorways, Parallel also manufactures skirting, architrave, scotia, quadrant, stairnosing, pipe covers/collars and more from the same high quality hardwoods. This enables continuity throughout the room or building.
Innovation
Leading the way with an uncompromising attitude to product design and customer service, what is run of the mill to us is impossible to others.

Impregnated Wear Layer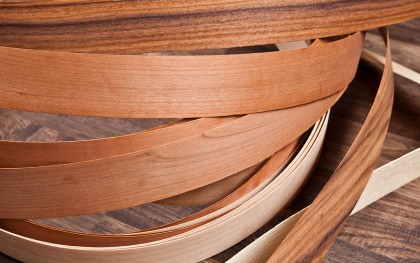 Digital Matching
impregnated wear layer
The Parallel Harmonie range is first and foremost designed to complement your floor and go unnoticed. The problem being, if the laminate foil becomes scratched and damaged, the likelihood is the profile will become very obvious. That's why we are so keen to ensure that our profiles outlast the floor that they're being used with! An Aluminium Oxide impregnated top layer increases the strength and wear properties of the profiles to ensure they can stand up to natural volumes of foot traffic. Taber abrasion testing provides a scientific test to the wear resistance of our laminate wrapped profiles and accessories.
digital colour matching
If we don't have a match for the range of laminate boards you use, then let us digitally match them for you! Send us a plank, we'll scan it, produce a sample and away we go with exact matching scotia and profiles.
laminate foils
On those special occasions where even our standard colours aren't what are required, we can offer a choice from hundreds of stock laminate foils to ensure that the match is just right.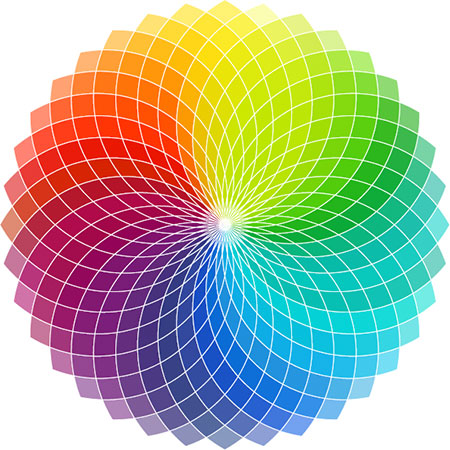 Fitting
Minimal preparation, beautiful finish. Fix & forget, walk away without worry of having to return to replace or repair Parallel products.

Fitting Method
Tools for the job;
Hand Saw
Screwdriver
Rubber Mallet
High-Grab Adhesive
The Frontier harmonie profiles are quick and simple to fit, whether you are a seasoned carpenter or a DIY beginner.  Follow the steps below, ensuring that you start with a clean and clear environment and the correct profile has been selected;
1, Trim down the profile and base to the desired length (if neccessary).  Be sure to double check measurements before cutting!  The top profile may also need notching out in the corners to get a neat fit with the door frame.
2, Screw and/or glue the base section to the substrate surface between the two floors (or floor and wall) that are being covered or edged.
3, Allow the base an hour or so to settle and then simply tap the top profile into place with a rubber mallet.  Adhesive can be added into the channel before fixing, for extra strength.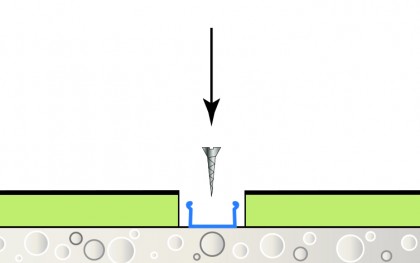 Prepare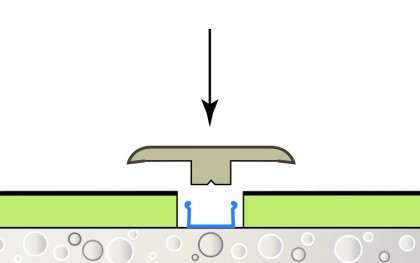 Fix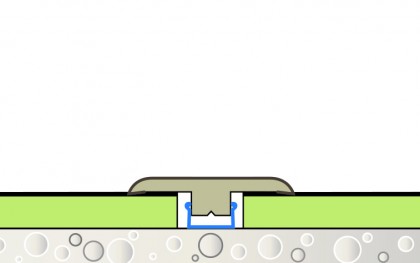 Forget