Profiles
Machined from the higest grade timber, Frontier Wood Nosing profiles are a statement piece of design for any timber staircase. Various finishes, inserts and fitting options provide incredible flexibility.
Frontier WOOD NOSING
Frontier Wood Nosing is a complete range of profiles designed to complement and facilitate the use of  wood flooring on staircases. With a solution for laminate, engineered and solid wood flooring types, there is always a neat and attractive way of finishing your staircase. Throughout the range there are different shaped profiles which provide options for the length of the drop down the riser, the way the nosing is fixed and how it interacts with the flooring, where the two meet. In addition, the usual Parallel options for finishes are readily available to ensure your nosing and floor create a seamless transition as you move up and down stairs.
A range of anti-slip inserts provide compliance for commercial installations as well as an attractive design feature to highlight the edge of the steps.
Uses & Application
Need expansion off your top step? No problem. Have a tongue and grooved board to finish? Need anti-slip insert? Yep, you guessed it, no problem. Frontier Wood Nosing has your stairs covered.

Profiles ~ Examples of Usage In situ
What can profiles do for your floor?
Enhance the whole look and feel of your floor. Profiles are often the last thought on the mind of the person who sells or lays the floor but without due care and consideration for what is needed, the floor can look poorly finished. Even without the importance of the aesthetic aspect, profiles play an important roll in the fitting and longevity of the floor, in-particular, solid and engineered wood floors. Profiles provide cover for necessary expansion gaps both around the perimeter of rooms and across door thresholds. Without the necessary expansion, hardwood flooring will bow, dish or push bricks out of walls.
With the correctly specified profiles, perimeter expansion and door threshold covers vanish to become part of the floor.
Floor Preperation
For a flawless finish, preparation is the key. Luckily with Parallel profiles, preparation is kept to the bare minimum. Simply ensure that the substrate floor is clean and relatively level.
Not quite what you need?
Haven't found quite what you are looking for? No problem, just
give us a call
. Parallel are able to machine bespoke profiles to whatever specification you require.
Fixing
Parallel's unique fixing system makes installation a breeze. Simply fix the base section to the substrate floor with either an adhesive or screws and then tap the top profile into place with a rubber mallet. The profile will self level in the height adjustable base system giving the perfect finish.
Complementary Extras
In addition to profiles to cover gaps between different flooring types or through doorways, Parallel also manufactures skirting, architrave, scotia, quadrant, stairnosing, pipe covers/collars and more from the same high quality hardwoods. This enables continuity throughout the room or building.
Innovation
Leading the way with an uncompromising attitude to product design and customer service, what is run of the mill to us is impossible to others.

Bespoke Tongue & Groove Machining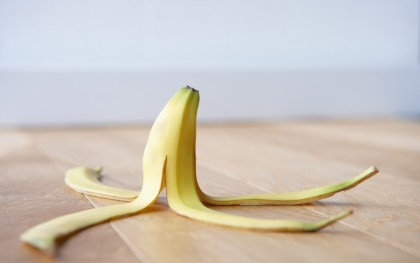 Anti-Slip Inserts
BESPOKE TONGUE & GROOVE MACHINING
From within our factory premises we posses the ability to produce bespoke tongue & groove nosing profiles for any flooring board with a suitable tongue, from any manufacturer. This service is provided on a job by job basis and matched up perfectly to the sample you submit. Better than that, we add your board as a template to our library of flooring samples to keep for next time! This also means that we may even already have a sample of the floor you are using, submitted by another cusotmer, thus cutting down the manufacturing process to the bare minimum.

These bespoke nosing profiles are all available with various drop options, anti-slip tops and a myriad of different hardwoods and stained finishes.
colour matching
Send us your board and we will provide profiles to match it! Using our comprehensive colour database, there are very few finishes we are unable complement.
staining process
Starting with an unfinished base timber, various stains, waxes, oils and enhancers are hand applied to ensure an even and consistent colour. Once dry, the top coat is applied to give the desired finish, whether that be matt oil or gloss lacquer or anything else in between.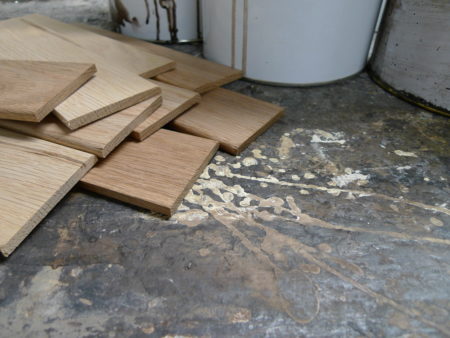 Fitting
Minimal preparation, beautiful finish. Fix & forget, walk away without worry of having to return to replace or repair Parallel products.

Fitting Method
Tools for the job;
Hand Saw
Screw Driver
Tape Measure
Rubber Mallet
High-Grab Adhesive
The Frontier Wood Nosings are quick and simple to fit, whether you are a seasoned carpenter or a DIY beginner.  Follow the steps below, ensuring that you start with a clean and clear environment and the correct profile has been selected;
1, Trim down the profile to the desired length (if neccessary).  Be sure to double check measurements before cutting!  Ensure the riser material is properly placed and alligned underneath the nosing drop or front edge, depending on profile.
2, According to the profile selected, marry up the back edge of the profile with the step tread material.  The nosing may require packing up to meet the level of the tread
material.
3, Once positioned correctly, screw and/or glue the nosing into position.  Be sure to check that the profile is level and square before finally fixing in place.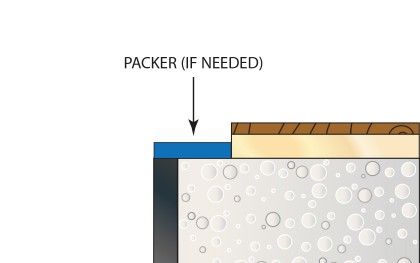 Prepare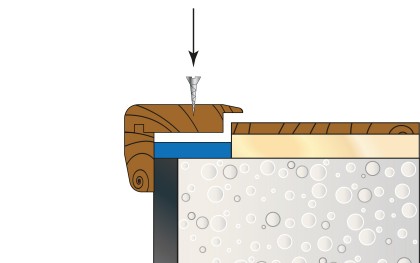 Fix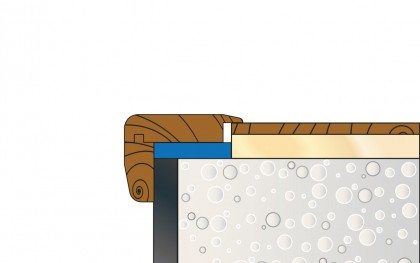 Forget